Request A Free Quote

Product Information

✔ 60% Indian Cotton ,37% Polyester,2% Nylon, 1% Spande
✔ Machine Wash
✔ Premium Materials:Superior cotton and polyester blend,Use spandex and nylon knitting to deliver a snug fit and retain shape even after repeated washings.
✔ Soft & Comfy:Full cushioning for ultimate support in any work boot or shoe.It helps you avoid blisters during your heavy duty work or daily activities.
✔ Moisture Control:The advanced technical fibers wick away sweat and moisture.Moisture wicking properties to keep smell fresh and feet dry and breathable.
✔ Durability:Nylon blend knitting provide added durability in high stress areas,it avoids holes dramatically,more protection in most extremely environment.
✔ Performance:Deep heel and elastic top ensure the sock fits the contours of the foot so perfectly,super stretchable and boost blood circulation easily.
✔ Everyday made better: we listen to customer feedback and fine-tune every detail to ensure quality, fit, and comfort, any problem please contact us, we only want to give you a best service!
How to Choose the Best Socks for Running

1. Anatomical shape: If you have been running in shapeless stockings, you may irritate your skin with the fabric bundles in your shoes. Running socks are constructed to fit the contours of your feet, thus eliminating this potential source of blisters. Look for running socks with elastic arch locks to hold the stockings in place. Some are designed for men and women to match the typical foot shapes of different genders. You can even find socks marked with left and right feet.
2. Double-layer: Some runners choose to wear double-layer socks to increase blisters protection. These socks are designed with inner socks and outer socks connected to each other, providing an air layer between them to help absorb moisture from the feet.
3. Different thicknesses: Another great feature is the padded sole, which can give your heel some extra cushioning. Although some runners prefer thick socks to increase cushioning, others prefer thin socks for a lighter feel, especially in warm summer weather.
4. Different heights: Running socks have a variety of sizes, from inconspicuous to knee-length. If you prefer faceless socks, make sure they have a tag located above the running shoes and above the Achilles tendon so that your shoes will not pierce or irritate your skin.
5. Compression: Compression running socks or compression sleeves have become popular among runners. These socks fit very well and may take longer to wear. Some are even made of medical grade materials. They are designed to help the blood flow back to your heart.
Product Pictures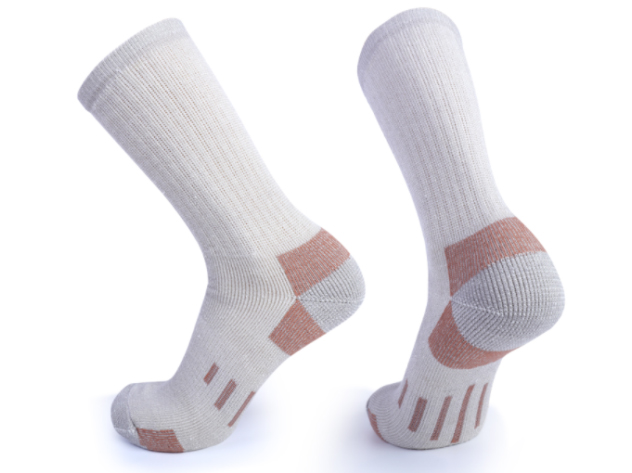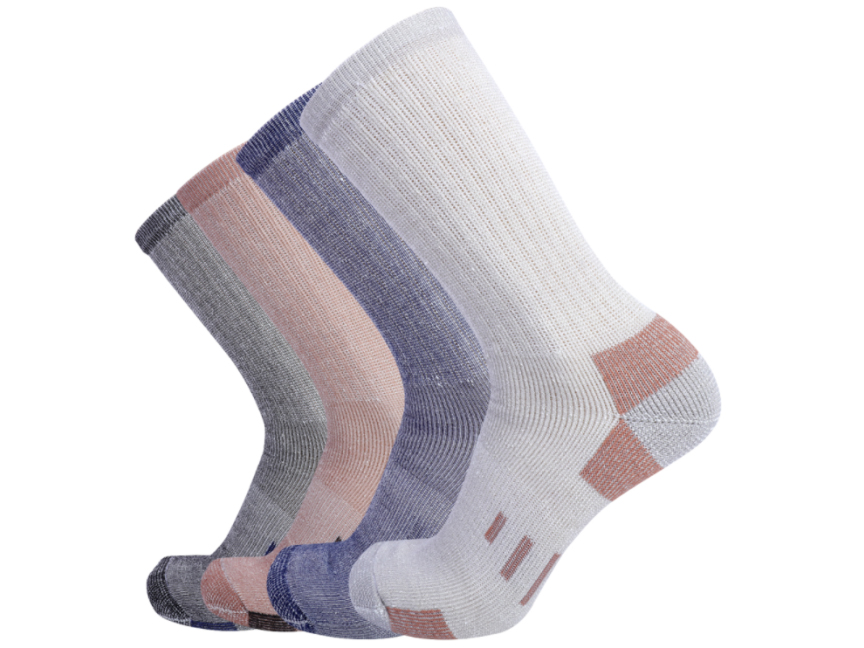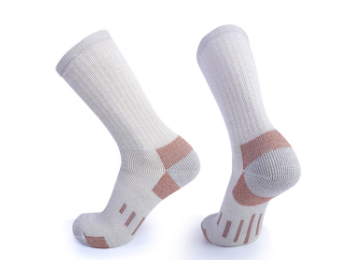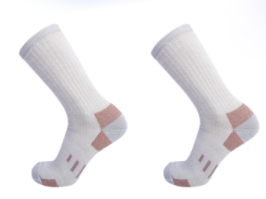 Trade Flow Chart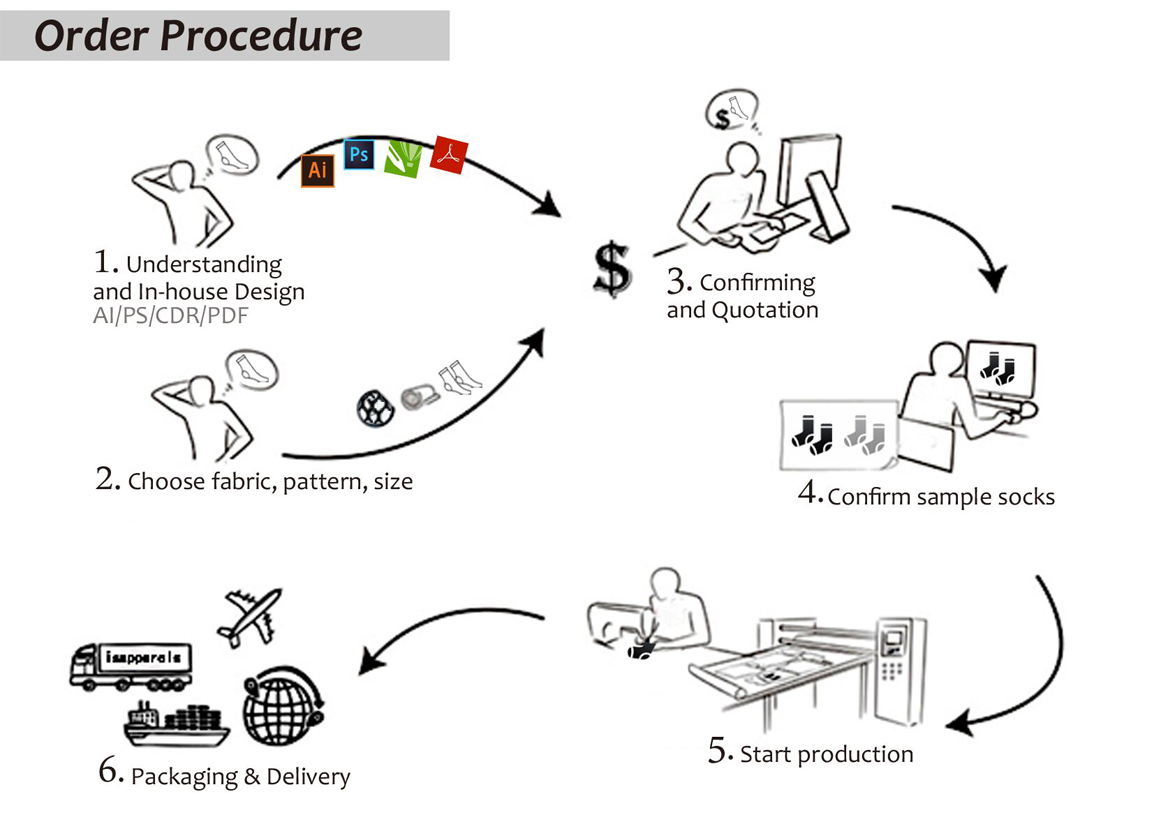 Production Flow Chart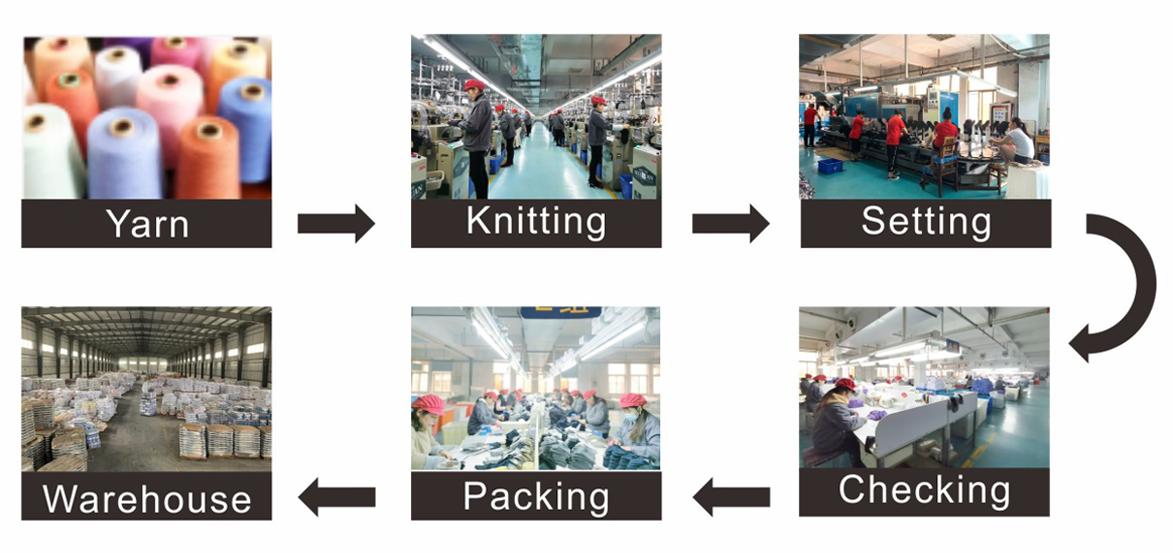 Our Services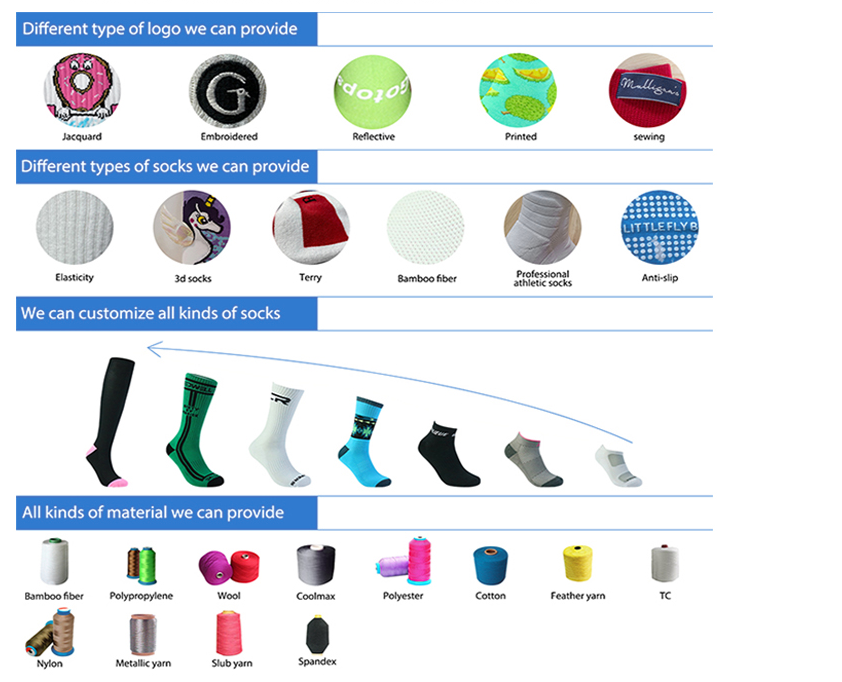 Custom Socks Size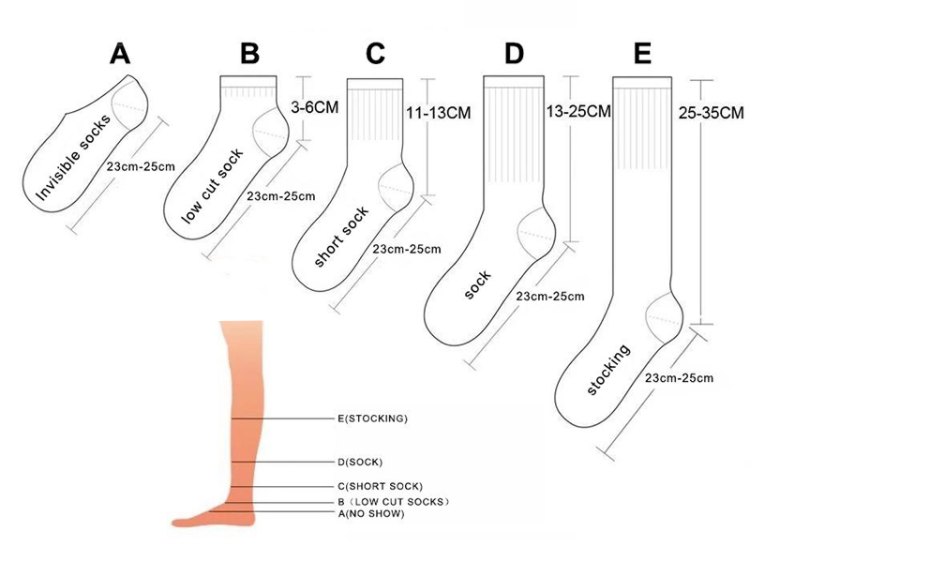 Packing And Delivery