Request A Free Quote

Product Information

| | |
| --- | --- |
| Item name: | jacquard silk satin pajama with pants |
| Item No.  : | 2103 |
| MOQ: | In-stock, 2 piece |
| Usage: | Hotel/Home/Spa/wedding |
| Material: | 95% polyester  5% spandex |
| Color: | colors in stock as photo show, if OEM any color is available |
| Size: | S-5XL, can be customized, We can make the drawings as your demands |
| Print: | Avaliable |
| Washing: | hand washing in cold water |
| Touch Feeling: | Soft, sexy, comfortable |
| Supply Type: | In-Stock ltems |
| Service | We can customized styles, sizes, colors, print, embroidered, logo, label, polybag,  Gift box, carton, tape and what anything you want. |
Product Information

✔ 95% polyester
✔ ELEGANT DESIGN: Lightweight, soft, and breathable quality fabric. This women's lingerie features a deep V plunge front and the simple A-line style. It inspires sultry flirtation and your true beauty
ADJUSTABLE STRAPS: Easily adjust to your desired height, allowing this negligee to fit exactly how you like
✔ Brand: BFL is a reliable Brand, it can provide us with various styles. For example, sexy sleepwear, lace nightgown, lingerie chemise, etc. Will become your personal wardrobe.
✔ lingerie party any place you like. And this lingerie dress is a wonderful gift for yourself or your friends. Also, you can wear it for taking art-photograph.
✔ PACKAGE CONTENT: 1 x Women Satin Nightgown Lingerie. (GARMENT CARE: Washing max 104 degrees Fahrenheit, Hang to Dry.
Features of pure cotton fabric

1. Hygroscopicity: Cotton fibre has good hygroscopicity. Under normal circumstances, the wool can absorb moisture in the surrounding air, with a moisture content of 8-10%, so it comes in contact with human skin and makes people feel soft and not stiff. If the humidity of the cotton cloth increases and the surrounding temperature is high, all the moisture in the fibre will evaporate and disperse so that the fabric will maintain moisture balance and make people feel comfortable.
2. Moisturizing: Because cotton fibre is a poor conductor of thermoelectricity, the thermal conductivity is very low, and because cotton fibre itself has the advantages of porosity and high elasticity, a large amount of air can accumulate between the fibres. Air is a poor conductor of heat and electricity. Pure cotton Fiber textiles have good moisture retention, and people feel warm when wearing pure cotton fabrics and clothes.
3. Heat resistance: Pure cotton fabric has good heat resistance. When the temperature is lower than 110°C, only the moisture on the material will evaporate, and the fibres will not be damaged. Therefore, the wearing, washing, printing and dyeing of pure cotton fabric at room temperature does not affect the material, and the washing, wearing and wearing performance of the pure cotton fabric is improved.
4. Alkali resistance: Cotton fibre has strong alkali resistance. When the cotton fibre is in the alkaline solution, the thread will not be damaged. This performance is conducive to the washing and disinfection of clothing, dyeing, printing and various processes of pure cotton textiles, resulting in more new cotton varieties and clothing styles.
5. Hygiene: Cotton fibre is a natural fibre; the main component is cellulose. Pure cotton fabrics have been tested and practised in many ways. The contact between the material and the skin has no irritation and adverse effects. It is beneficial and harmless to the human body for a long time and has good hygienic properties.
Product Pictures

Trade Flow Chart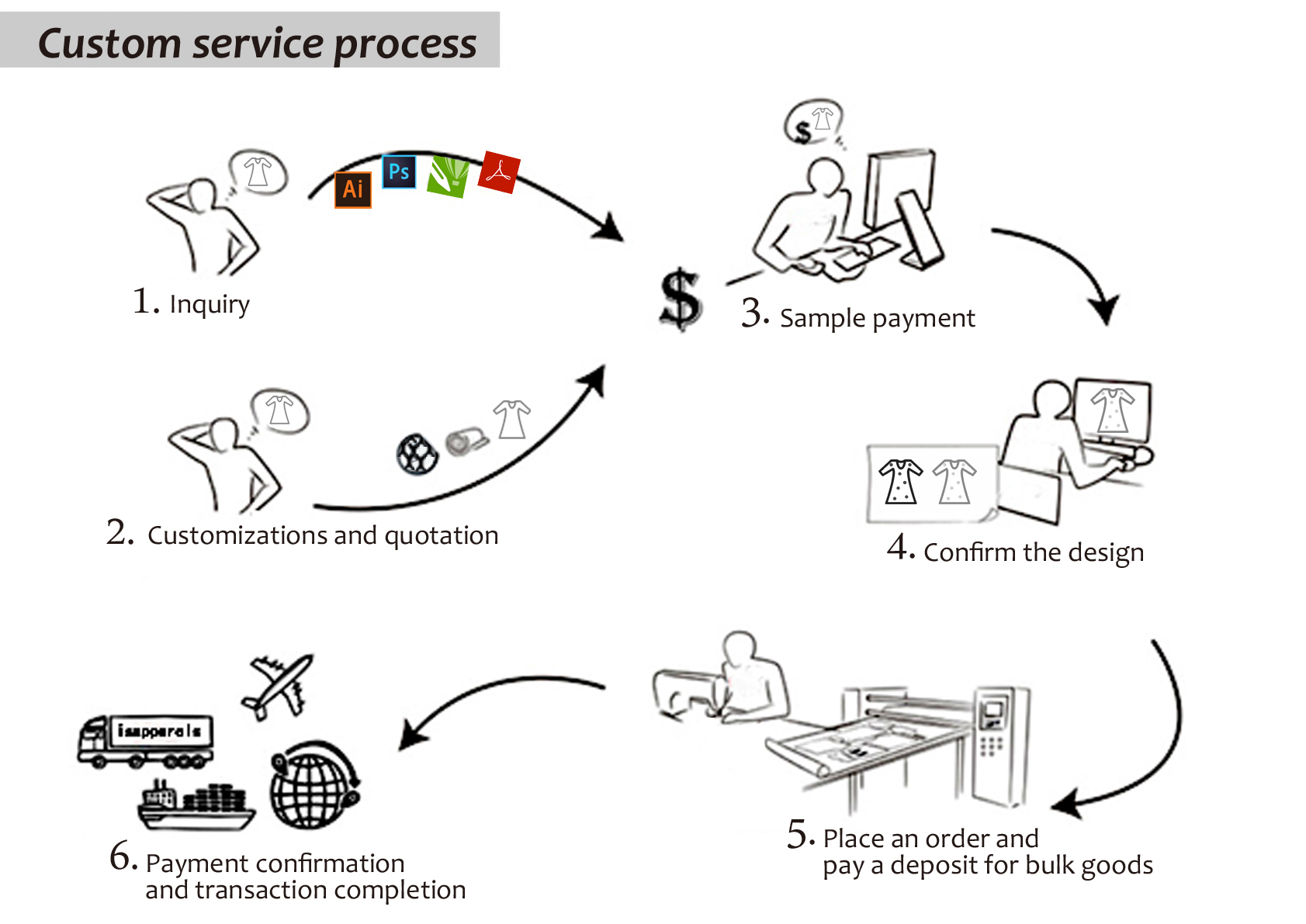 Production Flow Chart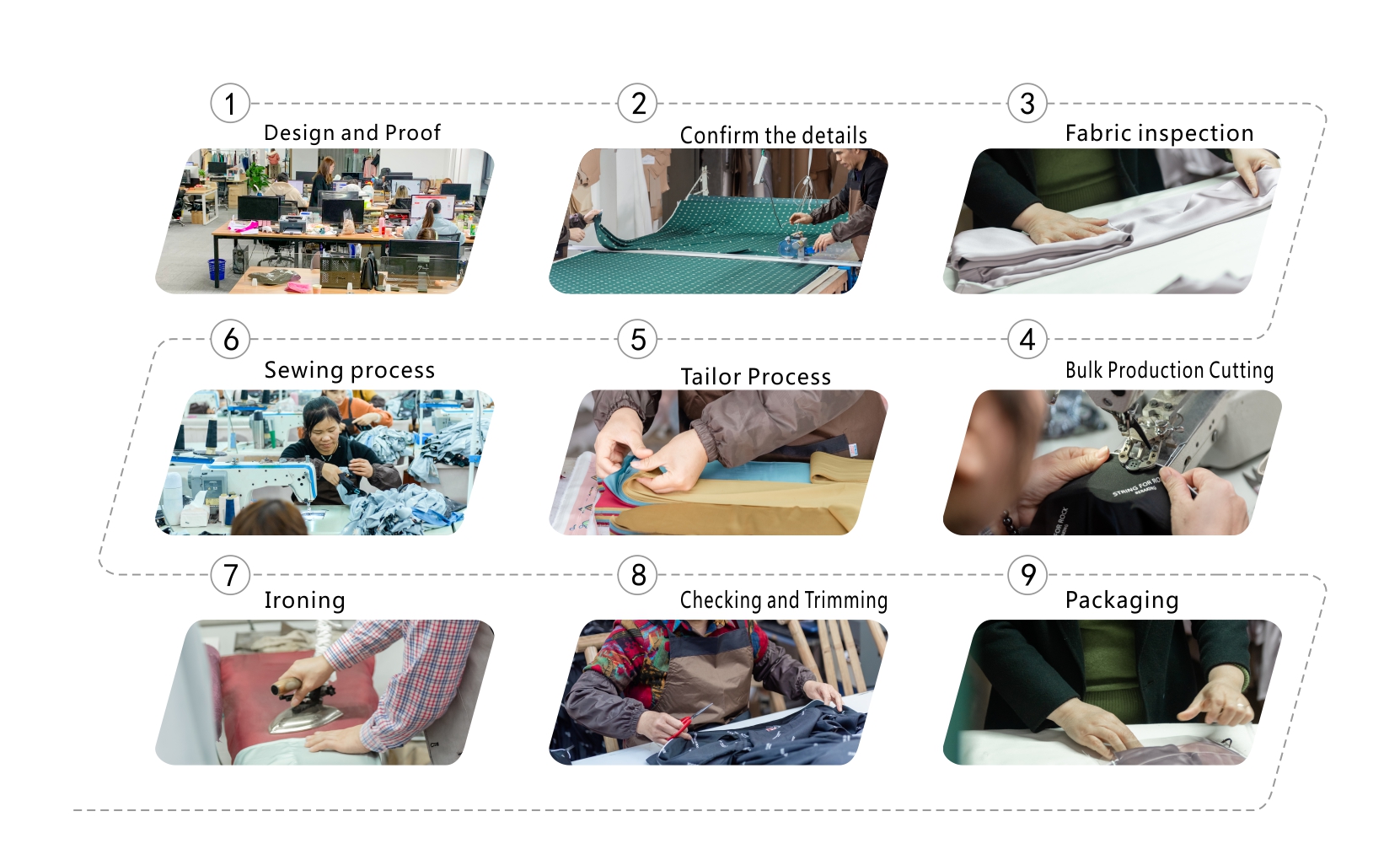 Packing And Delivery